In Central New York, the cold, wet winters demand that homes are equipped with excellent, energy-efficient features. The right windows, expertly installed, can solve indoor draft issues and reduce energy bills while also revamping the exterior and interior beauty of your home. Energy Savers Inc. offers a wide variety of window options to meet the needs of our customers. This includes different stylistic features that work well in a variety of home decors, including:
DOUBLE HUNG WINDOWS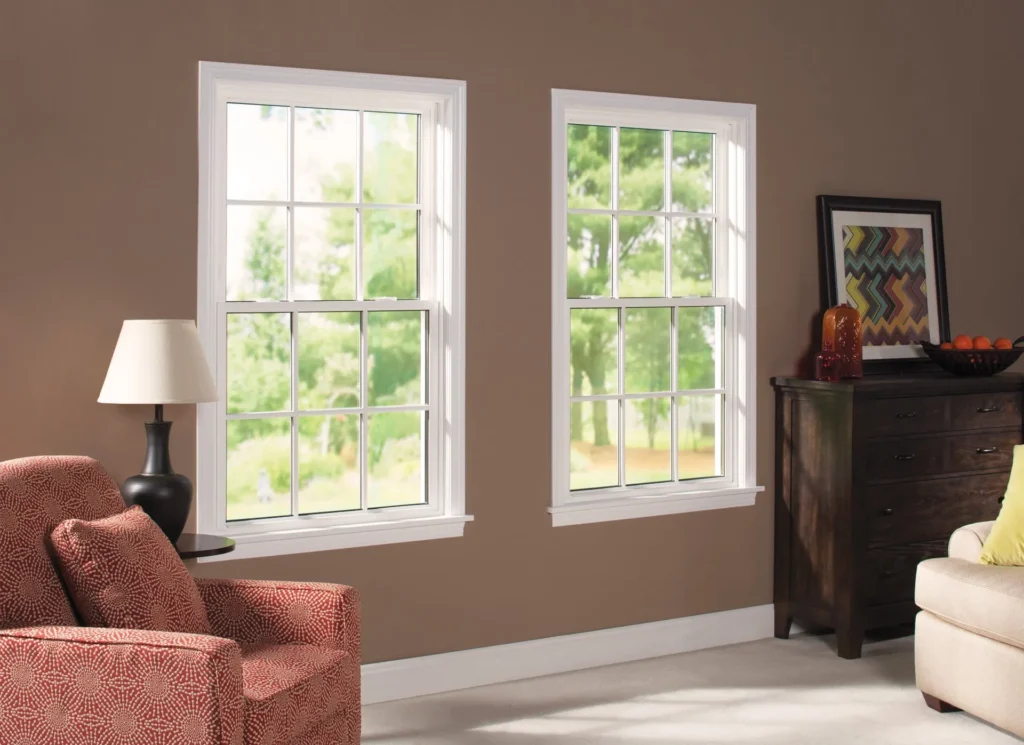 Energy-efficient double hung windows from Energy Savers' Sunrise Windows combine the classic look of residential windows with the technology of today. The construction offers top security solutions such as the heavy-duty DualTech Locking System, which supports hundreds of pounds of static loading. Windows come with triple weather-stripping and fully insulated frames. The windows can even lower the U-Value and increase thermal performance in your home.
Double hung sash windows offer traditional styling. They contain two sections of glass that overlap slightly to slide up and down the frame. With Sunrise windows, you will receive continuous over/under interlock with weather-stripping to prevent air exchange throughout the entire window structure. Additionally, Innergy Rigid Thermal Reinforcements are built into each Sunrise window, creating up to 700 times the thermal performance of aluminum windows. The high-quality thermal breaks are impervious to cold or heat.
SLIDING WINDOWS
Slider windows are the ideal selection for the homeowner who wants to bring the spaciousness of the outdoors inside.
Their signature narrow-line window design for maximum glass viewing area allows you to see beyond confined or overcrowded spaces in your home. You can enjoy all the beauty while guarding against the harsh elements. Also, with the unique tilt-in feature, cleaning is a breeze!
Energy Features & Benefits
Our signature narrow-line window design for maximum glass viewing area—30% more glass
Coved interior glazing bead for traditional design lines
Polyurethane window frame insulation provides added comfort and the ultimate in energy efficiency
Lift out sliders with dual brass rollers featuring a stainless steel axle for years of worry-free performance
Enjoy added peace of mind with recessed pick-resistant locks and night latches for venting
Standard sliding windows provide easy, lift out sashes
Optional in-swing sash rails offer added efficiency and can be easily cleaned from the inside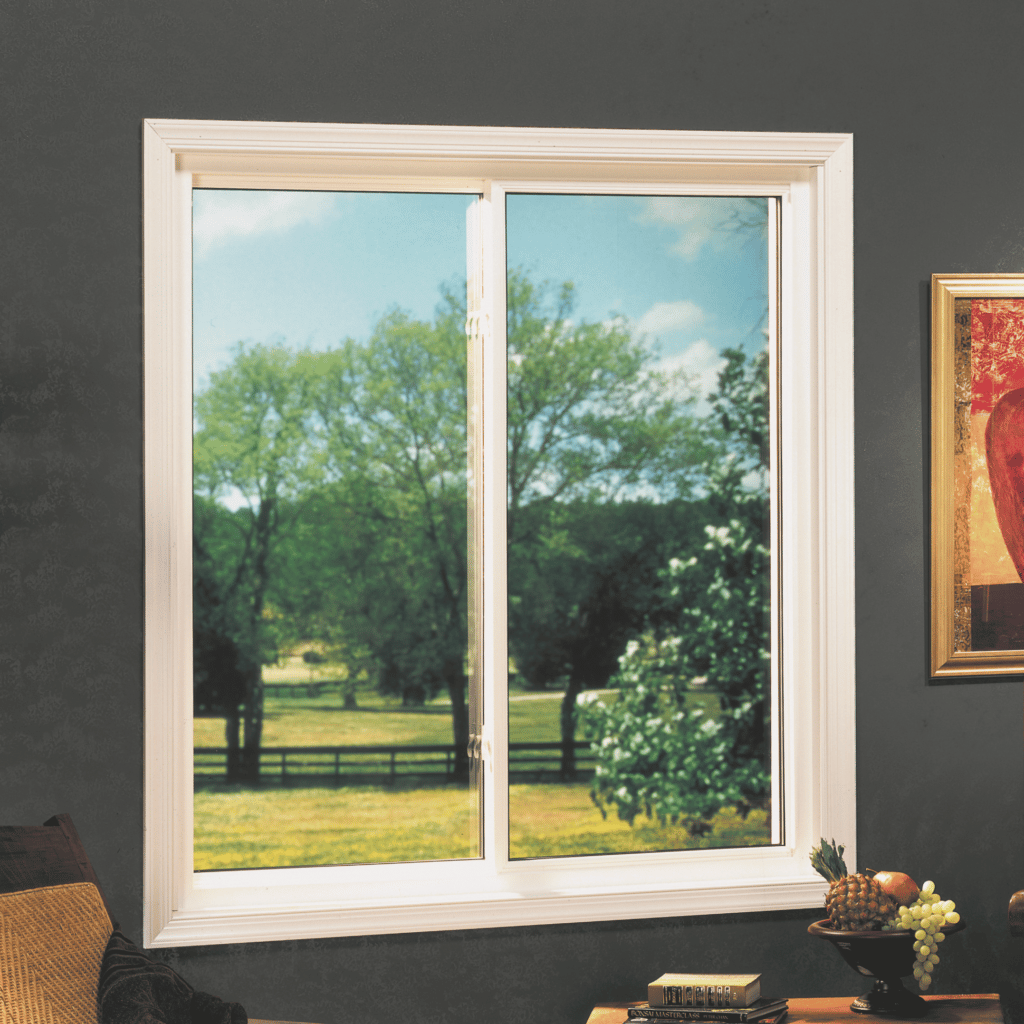 Finish Options
Standard Architectural Hardware:
White, Tan, or Pontiac Gold on Woodgrain finishes
Optional Architectural Hardware:
Oil-Rubbed Bronze, Brushed Nickel, Antique Brass
SolarClean Self-Cleaning Glass
Insulated Glass
Full Frame Replacement
OptiView Sheer Screening
PetScreen Pet-Resistant Screening
From a true Painter's White to fine wood finishes
Decorative Grid Options
Simulated Divided Lites
Designer Art Glass Styles
CASEMENT AND AWNING WINDOWS
Casement and awning windows are unique because the hardware is fitted for the window to open out of the home's wall structure. These features give character to the exterior of the home and allow for easy crank opening and closing and a free flow of air. As always, Energy Savers Inc. can help you decide on the right windows or doors for your home and budget!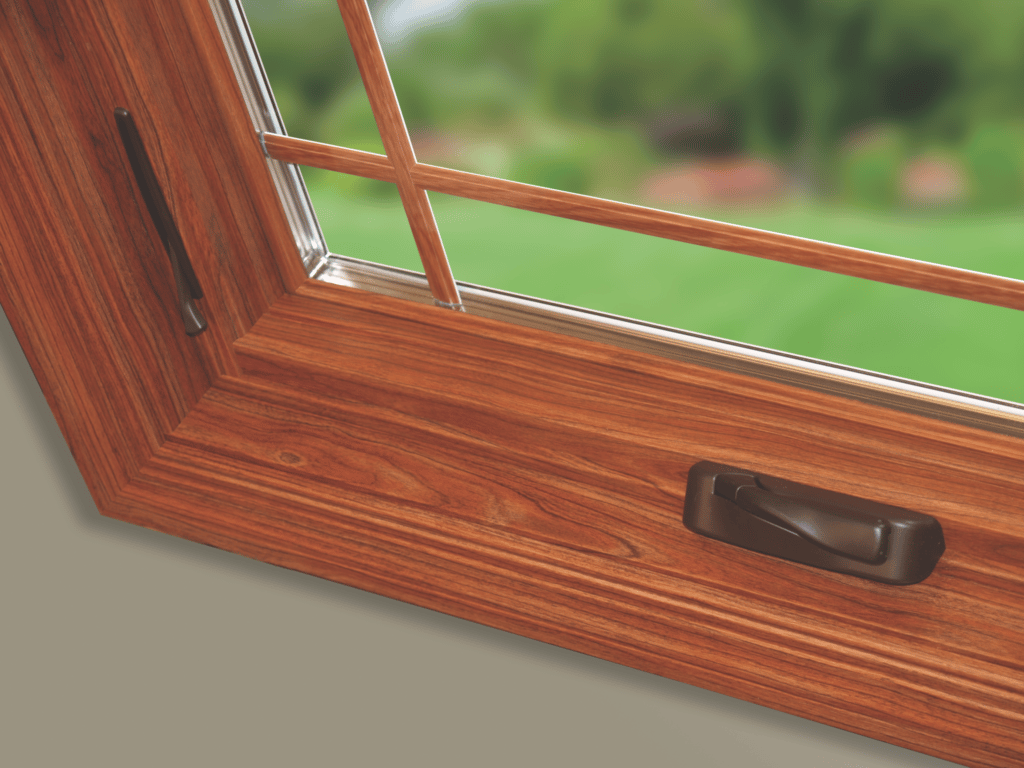 Awning Windows
Awning windows open from a hinge at the top of the window. They are great for preserving a view since the structure of the window is free of bars or panes without compromising functionality. When air and ventilation are needed, the window simply cranks open without protruding into the space of your home. Best utilized in smaller window openings, awning windows add great character and light to a home.
Casement Windows
Casement windows, which open from a hinge on the side of the window, are known for their beauty and functionality. Like awning windows, they provide an unobstructed view of the outdoors because the glass is free of panes and other structural elements. The tight seal found within casement windows offers excellent energy efficiency. The seals work similarly to a refrigerator door seal, keeping the outside air out and the inside air in.
PICTURE WINDOWS
Our picture windows offer a narrow layout for superior viewing and a traditional design with interior glazing bead. Like all of our options, window installation includes polyurethane window frame insulation that provides superior energy efficiency.
BAY AND BOW WINDOWS
Our Sunrise brand windows are built to withstand strong weather. At Energy Savers Inc., our bay and bow windows are hung with the greatest of care by our family-run team of technicians. This streamlined installation process allows for the most effective energy option, so your home stays comfortable year-round.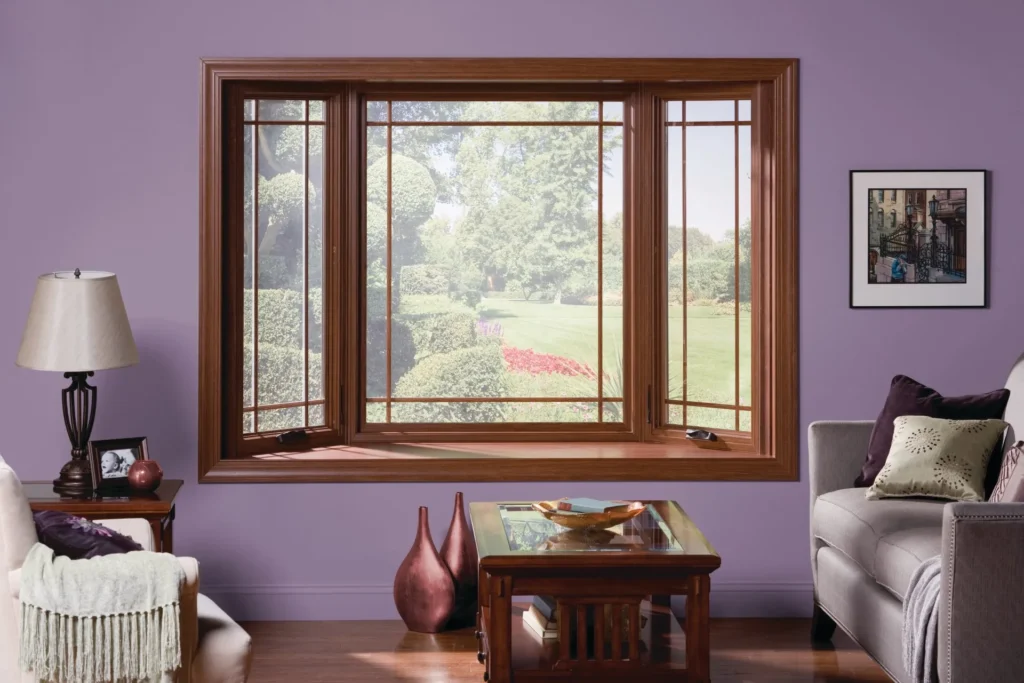 Bay Windows vs. Bow Windows
Bay window seems to have become a catch-all term for any window that protrudes from the wall structure of the home. However, there are actually two types of windows that project from the home's exterior: bay windows and bow windows. The difference between the two lies in the shape. Bay windows are square or polygonal in shape with clean, crisp lines. Bow windows, on the other hand, have a round shape, providing a distinctly unique look to the exterior of a home. Both are great options to visually add space and dimension to a home while maximizing light throughout.
The Advantages of Bay and Bow Windows
A well-placed bay or bow window can give your home personality and architectural significance. Homes that are built with varied front elevations have a classier and more interesting look than other similar homes on the block. Both bay and bow windows also add some square footage to the interior of the home and can be a neat decorative element for a window bench or reading nook.
Sunrise bay and bow windows are built with an Intercept Stainless spacer system, allowing for maximum performance and insulation for your windows. BetterVUE Screen Mesh is also a standard feature, allowing for better airflow and crisper views than a standard screen while still maintaining insect protection.
CUSTOM BUILT FOR YOUR HOME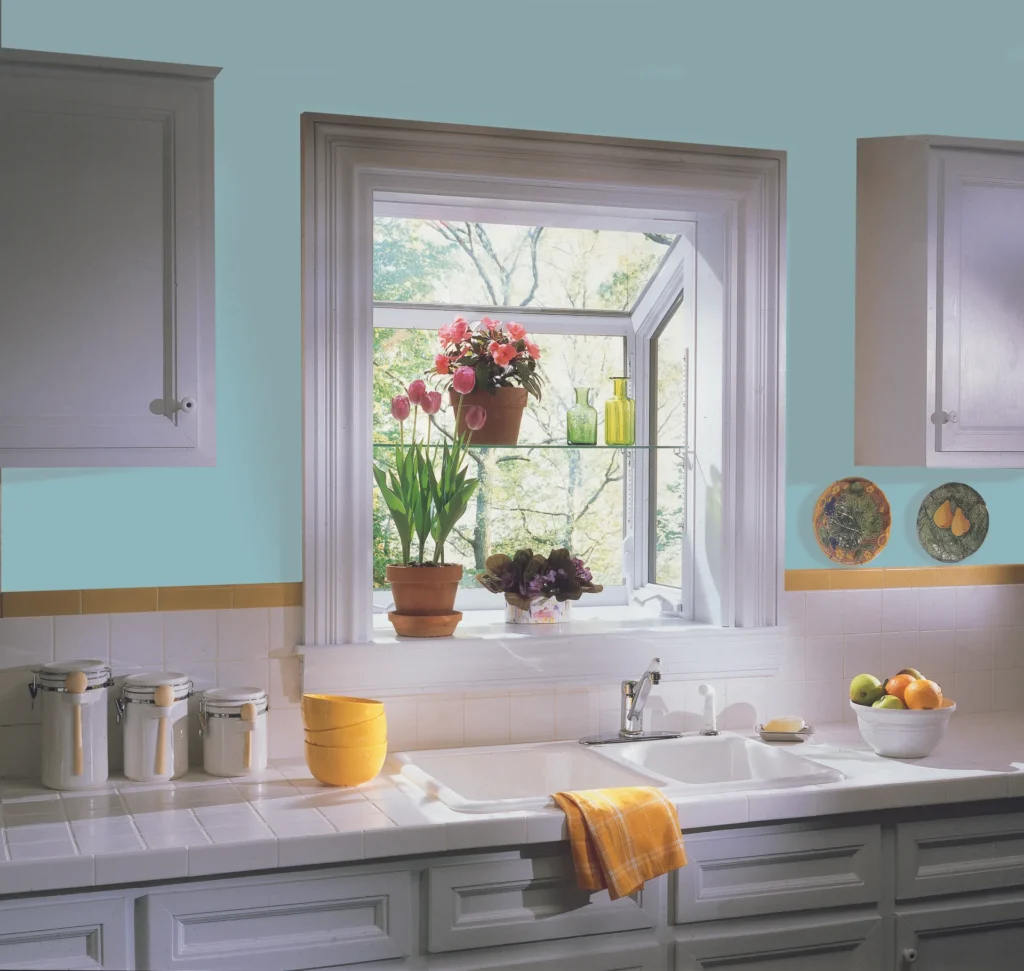 Energy Savers Inc. provides custom vinyl windows and specialty replacement windows that will complement your home's beauty while saving you money. Our energy-efficient windows are available in the following specialty formats. Each window is made to fit your specific requirements and comes with an unmatched lifetime warranty.
GARDEN WINDOWS
Our garden options are great for growing plants and flowers. They offer an energy-efficient design with easily accessible handles for hassle-free ventilation. You can decide between single- or double-insulated seatboards with optional Corian or Pionite® laminate.
BASEMENT WINDOWS
Our window installers can install basement windows that require little maintenance and offer simple operation with their pull-in features. The triple weather-stripping seal and polyurethane frames result in superior energy efficiency. These windows also feature interior glazing for more appeal and pick-resistant locks for extra security.
Contact us today to explore the energy-efficient Sunrise window options available for your home from Energy Savers!