The to-do list when it comes to home maintenance, improvements, and upgrades can seem to never end, so how can you prioritize which upgrades to invest your time and money into? Windows and doors may seem like an aesthetic improvement. However, with the right windows and doors expertly installed to avoid air leaks, this home upgrade can affect much more than just the look of your home.
Energy Savers is a trusted window and door installation contractor in central New York, and we are also experts in how building science can affect the comfort of your home. Read on to learn what you need to know about the benefits of replacing your doors and windows.
Window and Door Replacement Adds Value to Your Home
First and foremost, new doors and windows can significantly boost the curb appeal and value of your home. Prospective buyers appreciate the aesthetic and functional advantages of updated windows and doors. Plus, the upgrade lends an immediate fresh and modern feel to your home, elevating its overall appearance.
Energy Efficient Doors and Windows: Lowering Energy Bills
One of the most compelling reasons for replacing old windows and doors is the potential for energy savings. Old, poorly installed windows and doors can be a significant source of heat loss in winter and heat gain in summer, as well as outside air infiltration. However, new, energy efficient doors and windows are designed to keep the outside elements at bay, helping to maintain a steady indoor temperature and consequently, lower energy bills.
A More Comfortable Home
The right windows and doors can help keep your home warm in winter and cool in summer. With proper installation, air leaks are minimized meaning fewer indoor drafts throughout the entire home. Air-tight and insulated energy-efficient windows also stabilize indoor temperatures, reducing heat loss in the winter and heat gain during the summer.
Reducing Indoor UV Damage with Energy Efficient Windows
UV rays entering through old, untreated windows can cause damage to your furnishings. Many energy efficient windows come with coatings that block harmful UV rays, protecting your interior while still letting in natural light.
Creating an Airtight Home for Better Indoor Air Quality
Creating a more airtight home through window and door replacement can also lead to an increase in indoor air quality. New, well-sealed windows and doors can help keep out contaminants like allergens, dust, smoke, humidity, and much more. The tighter the air seal of your home (and your windows and doors), the more control you will have over the health of your indoor air.
Call Energy Savers for Window & Door Replacement
The window replacement cost can vary depending on the size and specific needs of your home or building — however, with the potential savings on utility bills and the added value to your property, it's an investment that pays off in the long run. Call the whole-home, building science experts at Energy Savers to learn how window and door replacement can impact your comfort and energy bills.
Improve the look and feel of your home with new windows and doors — call Energy Savers at (315) 437-3008 or contact us online.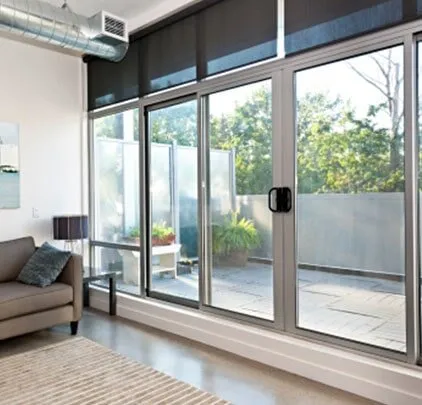 Are your old windows costing you in comfort and energy costs?
Schedule energy-efficient window replacement today!