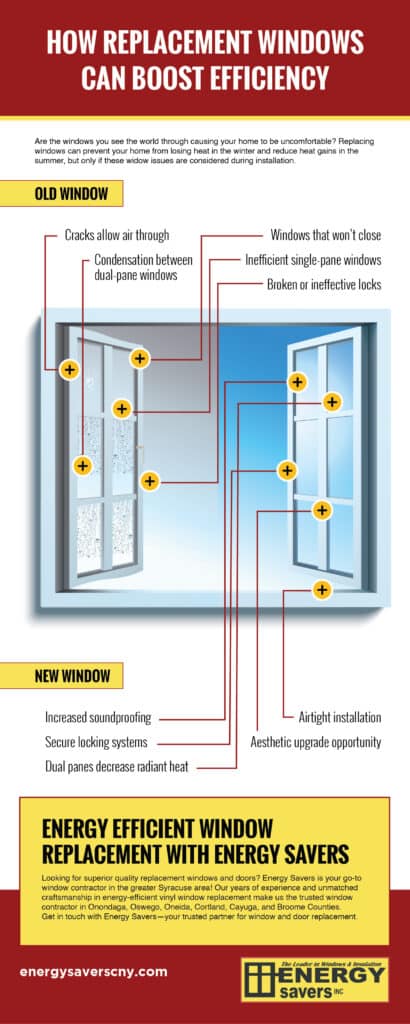 Are the windows you see the world through causing your home to be uncomfortable? Replacing windows can prevent your home from losing heat in the winter and reduce heat gains in the summer, but only if these widow issues are considered during installation. 
Old Window
Cracks allow air through
Windows that won't close
Inefficient single-pane windows
Condensation between dual-pane windows
Broken or ineffective locks
New Window
Increased soundproofing
Secure locking systems
Dual panes decrease radiant heat
Aesthetic upgrade opportunity
Airtight installation
Energy Efficient Window Replacement with Energy Savers
Looking for superior quality replacement windows and doors? Energy Savers is your go-to window contractor in the greater Syracuse area! Our years of experience and unmatched craftsmanship in energy-efficient vinyl window replacement make us the trusted window contractor in Onondaga, Oswego, Oneida, Cortland, Cayuga, and Broome Counties. Get in touch with Energy Savers—your trusted partner for window and door replacement.
Energysaversny.com | (315) 437-3008